Our company
Masias Maquinaria is a company with over 75 years of experience exclusively dedicated to designing and manufacturing equipment, and in particular to providing the best possible solutions for the treatment of all types of fibres, and fibre fillings, and to be able to aid our clients in improving and optimising their production systems.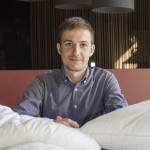 If you think we can help you with anything, do not hesitate to write to us.
Masias Maquinaria's services
At Masias Maquinaria we don't just sell machines and equipment, we also offer a wide range of services to meet the needs of our clients. We are committed to offering a high-quality and speedy service. Our mission is to always give clients immediate answers, since we understand how important it is to not stop a production process even for a second.
Try your product
Masias Maquinaria has always been committed to the search for new solutions and applications, and to the constant evolution of the machinery that makes up its portfolio. This is the fruit of an important investment in innovation over many years to provide the most modern and complete testing laboratory, which includes the main machines from the portfolio, and which allows, in addition to performing testing with new materials, for small scale reproduction of the majority of the production processes our customers perform.