Masias Subsidiary Fluvitex, opens first United States plant

We have designed, installed and started up a new concept of high capacity pillows and quilts manfucaturing in USA, by the hand of Fluvitex. Both companies have implemented an innovative way to manufacture bedding products, with the challenge of finding the best efficiency and the best quality of finished products.

READ NEWS

rolled pillows??
what's this??

Masias Maquinaria has developed a new system for pillow manufacturing, if you want to see how it works, just click the link below…………this line can also manufacture quilts!!

watch video
Our company
Masias Maquinaria is a company with over 75 years of experience in technologies for the treatment of fibres, exclusively dedicated to manufacturing equipment and machinery for the textile sector, especially designed to provide the best solution for the treatment and filling of all types of fibres, with the aim of helping our clients to improve and enhance their production systems.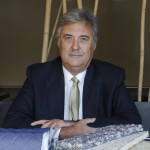 If you think we can help you with anything, do not hesitate to write to us.
Masias Maquinaria's services
At Masias Maquinaria we don't just sell machines and equipment for the textile sector, we also offer a wide range of services to meet the needs of our clients, always with the commitment to offer a high-quality and speedy service. Our mission is to always give clients an immediate response, since we understand how important it is to avoid halting a production process, even for a second.
Try your product
Masias Maquinaria has always been committed to the search for new solutions and applications in the treatment of fibres for the manufacture of textile products, and to the constant evolution of the machinery that makes up our portfolio. This technological evolution is the fruit of an important investment in innovation over many years to provide the most modern and complete testing laboratory, which includes the main machines for textile treatment, recycling and production, as well as testing with new materials, for small scale reproduction of the majority of the production processes our customers perform.